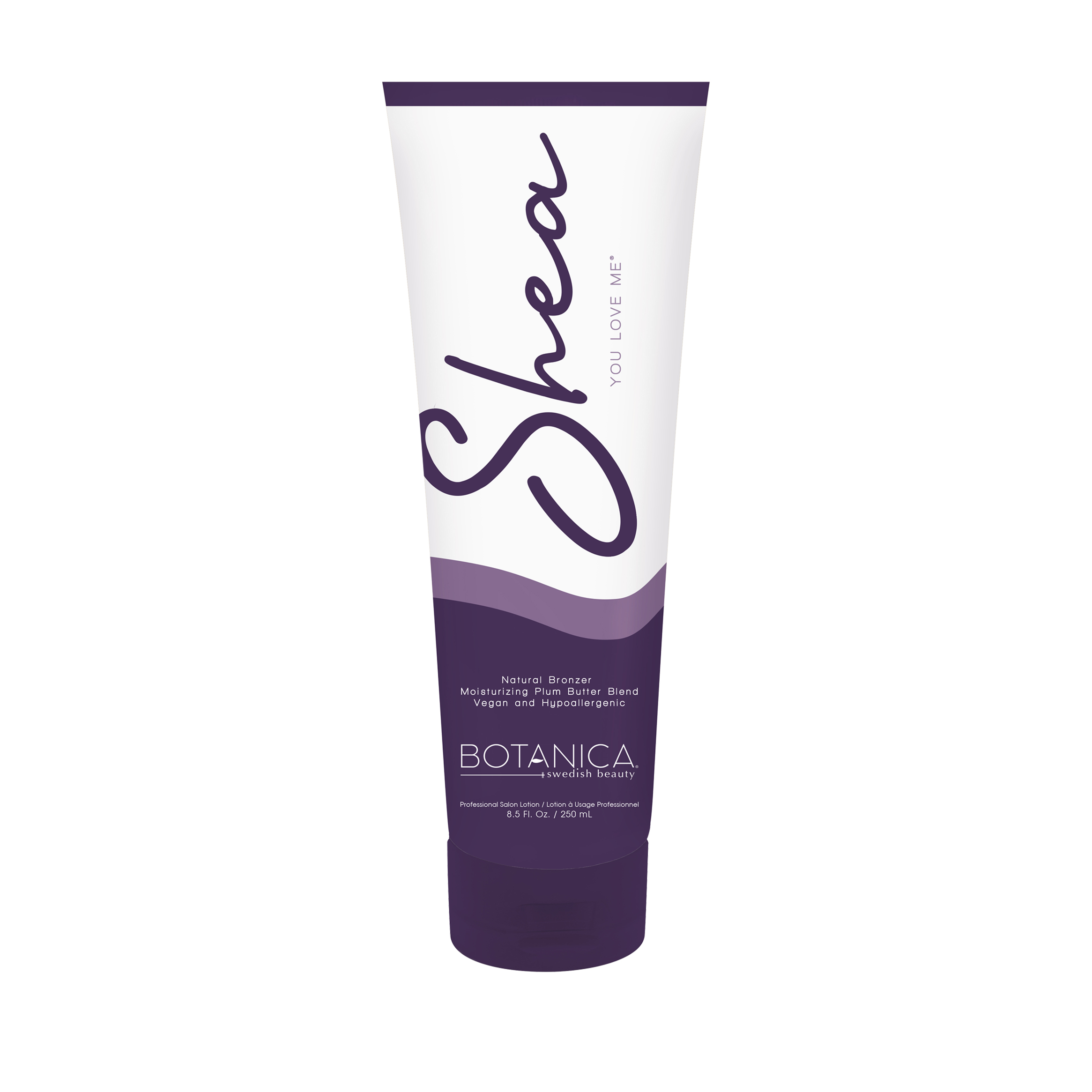 Shea You Love Me® Natural Bronzer
Super Soothe Complex | Moisturizing Plum Butter Blend | Barrier Balm
Shea You Love Me® is back and bronzer than ever! Break up with dry, irritated skin and let Shea love you a better way. Take your relationship with color to the next level for sensitive skin you can feel confident in. The Shea you know and love, now with the added benefit of Natural Bronzers.
Bronzing Blend: Caramel gives instant color, while Annatto contains Beta Carotene, a natural colorant that helps to induce skin pigmentation. Caffeine found in Cocoa assists in increasing circulation to give skin a beautiful rosy color. A source of flavonoids and carotenoids, Orange Peel extract is an essential component in obtaining deep color that will be sure to grab your attention.
Super Soothe Complex: This combination of Apple, Oatmilk and Aloe will have you falling in love with your soft skin. Apple's antioxidants, phenolic compounds and flavonoids help to preserve the health and vitality of skin. Oatmilk and Aloe with their gentle, soothing properties work to calm your delicate skin.
Moisturizing Plum Butter Blend: Plum is known to contain flavonoids and high levels of antioxidants that protect and maintain silky skin. Coconut Water and Sea Salt have electrolytes that help to combat dry skin. Shea Butter and Coconut Oil intensely moisturize to leave skin feeling luxurious. This rich Plum Blend is one you'll surely adore.
Barrier Balm: Sealed with a kiss from Vitamin A and Vitamin E, this balm allows skin to naturally rehydrate while helping to shield and improve the skin's barrier function. These vitamins have
been found to help protect against signs of aging by defending against external, environmental aggressors to improve the appearance of the skin for a youthful look that will leave you truly smitten!
FRAGRANCE: Island Dream – Mandarin, Pink Guava, Banana Leaf, Papaya, Muguet, Coconut Water, Strawberry, Vanilla, & Musk