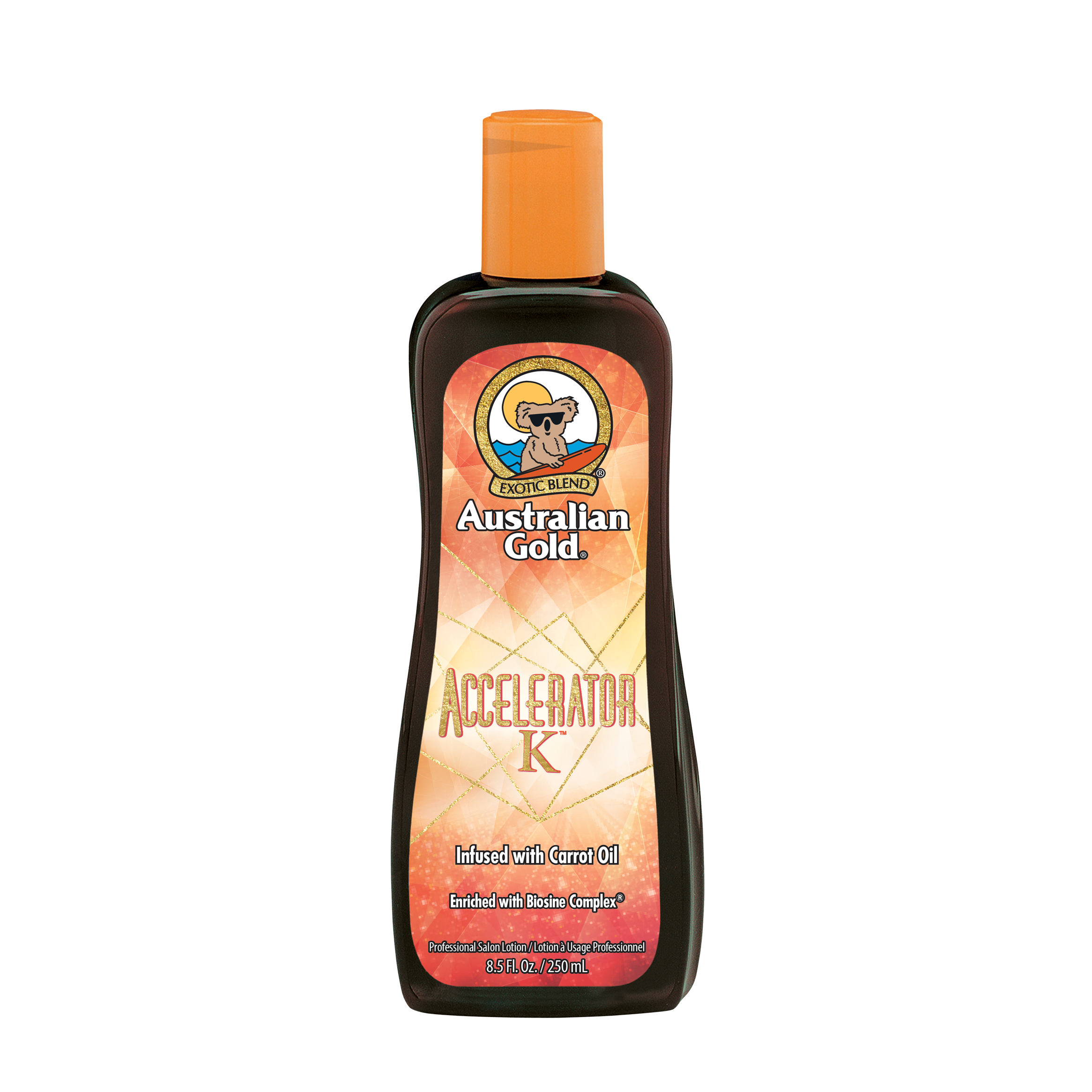 Infused with Carrot Oil
An iconic tanning formula is now supercharged with Triple Carrot Blend that provide superior results and smooth, soft skin. Exclusive Biosine Complex® delivers nutrients, moisturizers and protectants to keep skin hydrated for maximum results. Kakadu Plum is blended with Native Australian Oil and Vitamins to help protect against environmental factors for nourished golden satisfaction. This light, quick-absorbing formula will give you all the results you crave!
COLOR & SKINCARE TECHNOLOGY
Triple Carrot Blend – Carrot Oil, Carrot Water and Carrot Root Extract combine to help support, nourish, and soften for unbelievable golden results and a youthful glow.
Biosine Complex® – Proprietary blend of ingredients that help soothe and soften while hydrating for longer-lasting color development.
Kakadu Plum – Australian Native Superfruit, is a rich source of Vitamin C, that helps protect and nourish for a more youthful glow.
Skin Softening Blend – Mixture of Sweet Almond, Coconut and Safflower Oils, Vitamins and Aloe Vera that help support and promote a radiant complexion.
Tea Tree Oil – A pure essential oil, known to have natural odor fighting properties, which help prevent after tan odor from developing.
FRAGRANCE – Classic CocoaDreams – Orange, Citrus, Banana, Coconut, Rose & Vanilla
INTENSIFIER