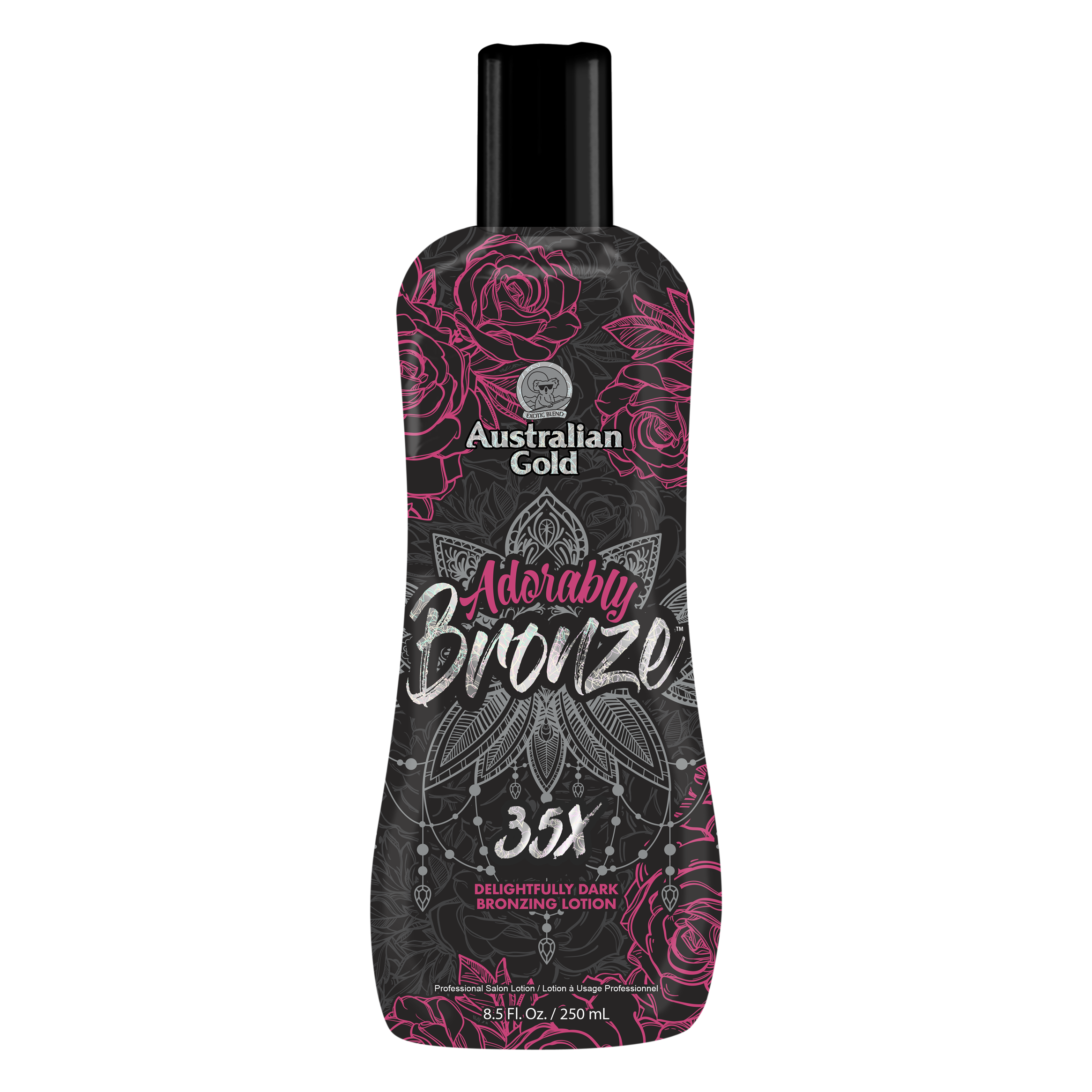 35X Dark Bronzer | Skin Softener | Hemp Seed Oil
Enchant and entice with desirable color from Adorably Bronze™! This 35X Delightfully Dark Bronzer blends DHA flawlessly with Natural Bronzers for immediate and delayed stunning dark results. Energizing Beet & Berry Smoothie infuses skin with powerful antioxidants that help nourish and moisturize for a more youthful complexion. Lavish your color with Hemp Seed Oil and Selfish Skin Softener to leave your skin irresistibly smooth, with a velvety after-feel that is sure to captivate. The gorgeous results will leave you totes adorbs!
335X Delightfully Dark Bronzer: Combination of DHA and Natural Bronzers that are perfectly blended for seamless even coverage and gradually developed dark color
Beet & Berry Smoothie: Scrumptious blend of Beet Root and Raspberry Extracts help to improve skin tone and combat free radicals for a dazzling appearance
Selfish Skin Softener: Decadent dose of Silicone hydrates and softens the skin for a velvety, silky feel
Enticing Hemp Seed Oil: Conditions and moisturizes for a radiant, youthful glow
Fragrance: Wild Berry Punch: top notes of Orange, Lemon, Banana, Pineapple & Pear ; mid notes of Grape, Mulberries, Cherry, Mango & Coconut; dry notes of Raspberry, Vanilla Orchid & Peach Nectar
Adorably Bronze contains Annatto Seed Extract that hold antioxidants that aid In anti-aging for a more youthful look!
DHA & NATURAL BRONZER