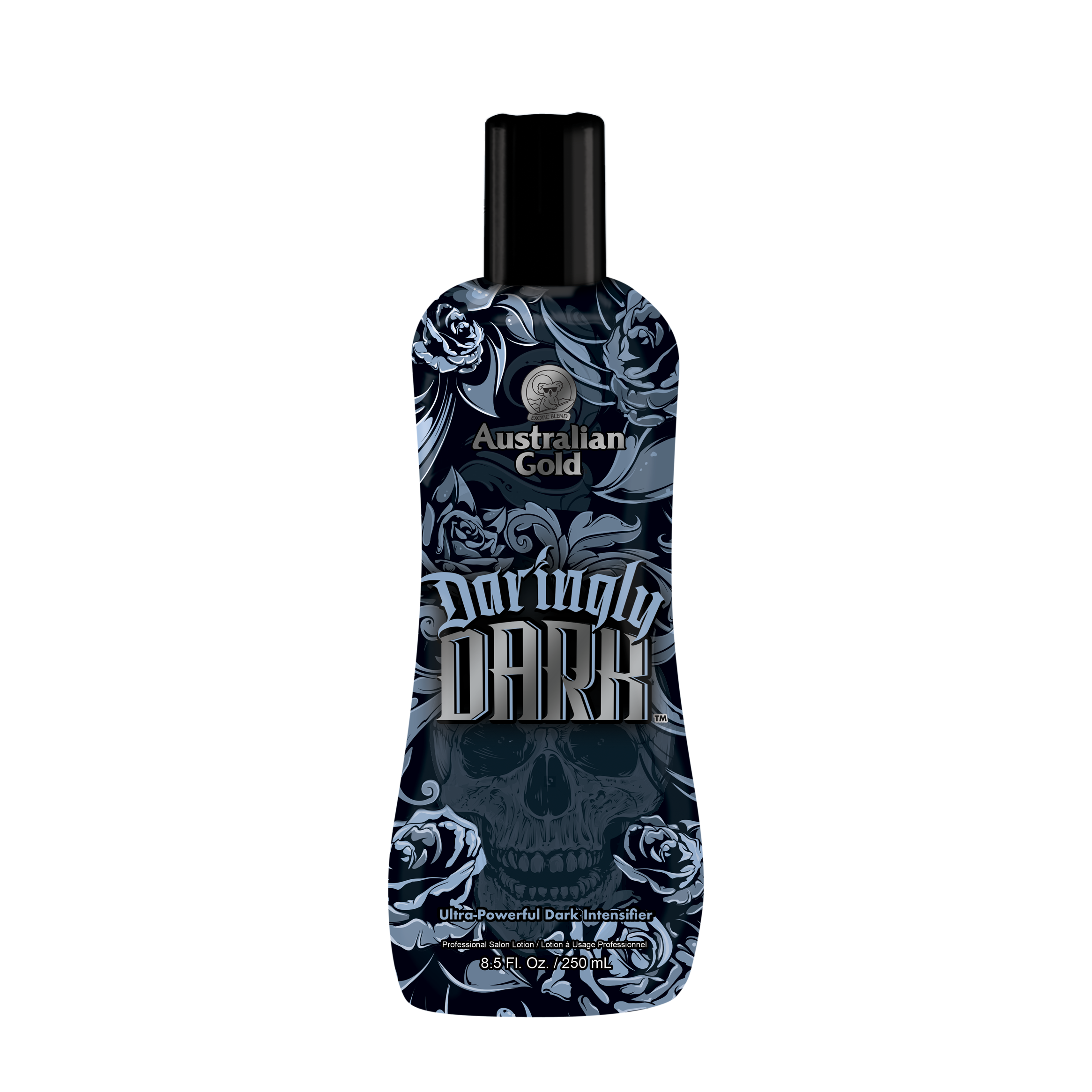 Ultra-Powerful Dark Intensifier
Being fearless leads to darker color with Daringly Dark™! This Ultra-Powerful Dark Intensifier delivers golden results, while ensuring a supple, smooth tanning canvas. Skin Soothing Blend hydrates and calms for a luminous glow. Enticing Hemp Seed Oil conditions and moisturizes for a radiant complexion, while Vitamin Elixir infuses skin with nourishing antioxidant powers for a more youthful skin appearance. Flawless, natural results have never been easier!
Ultra-Powerful Dark Intensifier – Designed with a combination of Tyrosine and Glycerin to help stimulate melanocyte activity for melanin production for even color development while promoting moisture balance for silky soft skin.
Skin Soothing Blend – Comforting combination of Aloe Vera, Shea Butter and Blue Passionflower help nourish and moisturize for a smooth, hydrated complexion.
Caffeine – Known to rejuvenate and energize the skin for an overall more toned appearance.
Enticing Hemp Seed Oil – Conditions and moisturizes for a radiant, youthful glow.
Vitamin Elixir – Combination of Vitamins A, B5 and E help soothe and provide powerful antioxidant power to help fight free radicals for supple, luminous skin.
Craveable Conditioners – Lush blend of Coconut, Sunflower and Olive Oils for deep moisturization and a smooth tanning canvas.
Tea Tree Oil – A pure essential oil, known to have natural odor fighting properties, which help prevent after tan odor from developing.
Fragrance – Fruity Coconut – Peach, Pineapple, Citrus, Coconut, Jasmine, Vanilla & Musk
INTENSIFIER