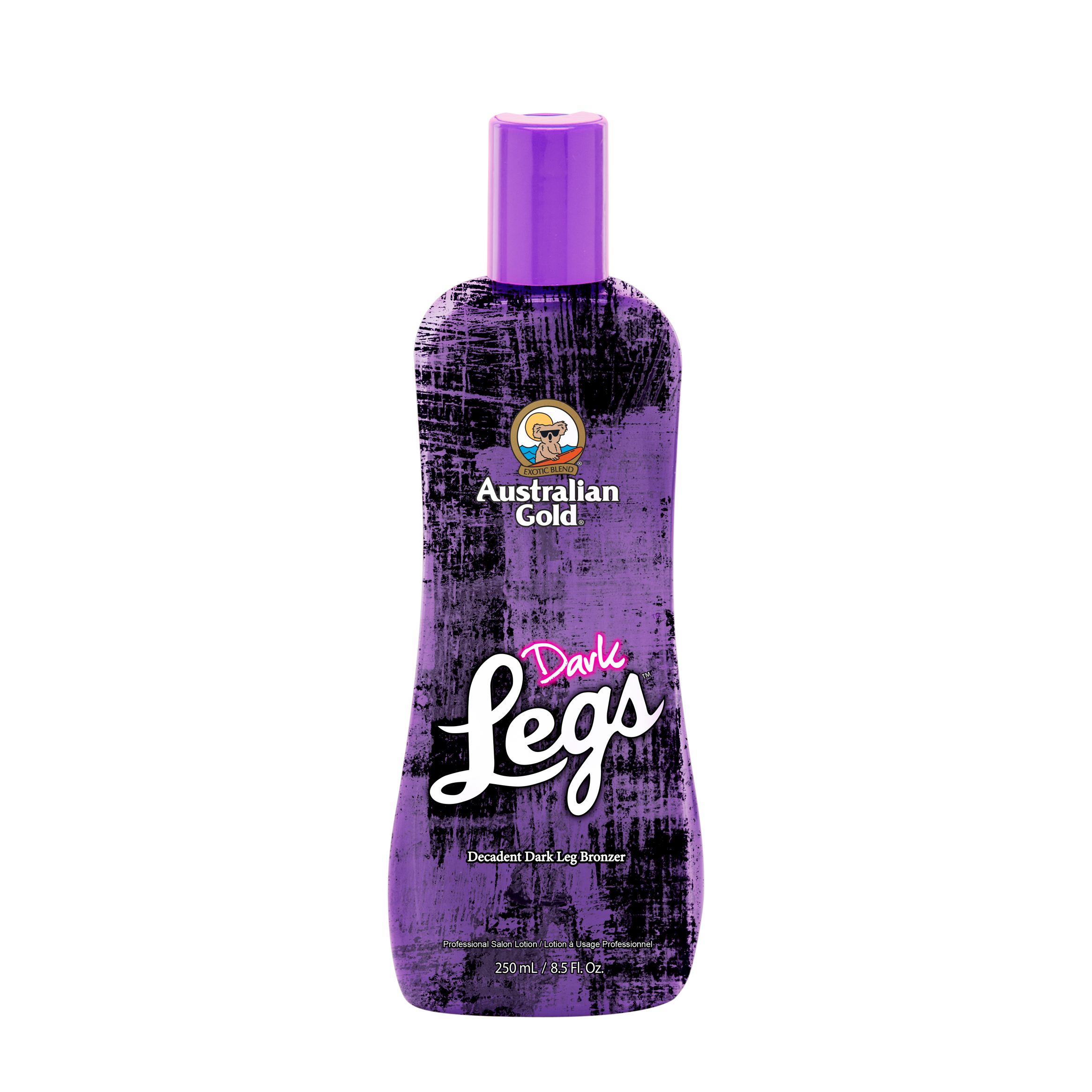 Decadent Dark Leg Bronzer
Kick your color up a notch with this serious bronzing power formulated for those hard to tan legs. Natural and melanin enhancing bronzers work together for deeper, darker color. Give your legs extra nourishment with Silky Softness Complex that nourishes and moisturizes for the softest, most touchable legs, while the Perfection Blend balances skin tone and conditions those gams allowing a radiant bronze.
Legit Bronzers – A decadent blend of colorants and melanin deliver immediate color to the legs, while Tyrosine stimulates melanin production for a boost of golden color. DHA ensures darker, developed bronzed perfection hours after your session.
Silky Softness Complex – Aloe Vera soothes and conditions legs prepping it for perfect color. Shea Butter hydrates and moisturizes for smooth, touchable results. Agave Extract provides skin with nourishment for soft, supple legs.
Perfection Blend – Grapefruit and Lemon Peel Extracts balance skin tone, condition, and provide antioxidants for a radiant, hydrated bronzed glow.
Sunflower Seed Oil – Conditions and moisturizes for a youthful glow.
Vitamin Elixir – Vitamin E helps soothe and provides powerful antioxidant power to help fight free radicals for luminous skin.
Silicone – Forms a barrier on the skin that helps minimize water loss, ensures lasting hydration and improves the skin's smoothness for flawless, even coverage with a silky, soft after-feel.
Fragrance – Fruity Floral – Juicy Berries, Exotic Mango, White Hibiscus Flowers, Peach, Sandalwood, & Musk
LEG BRONZER