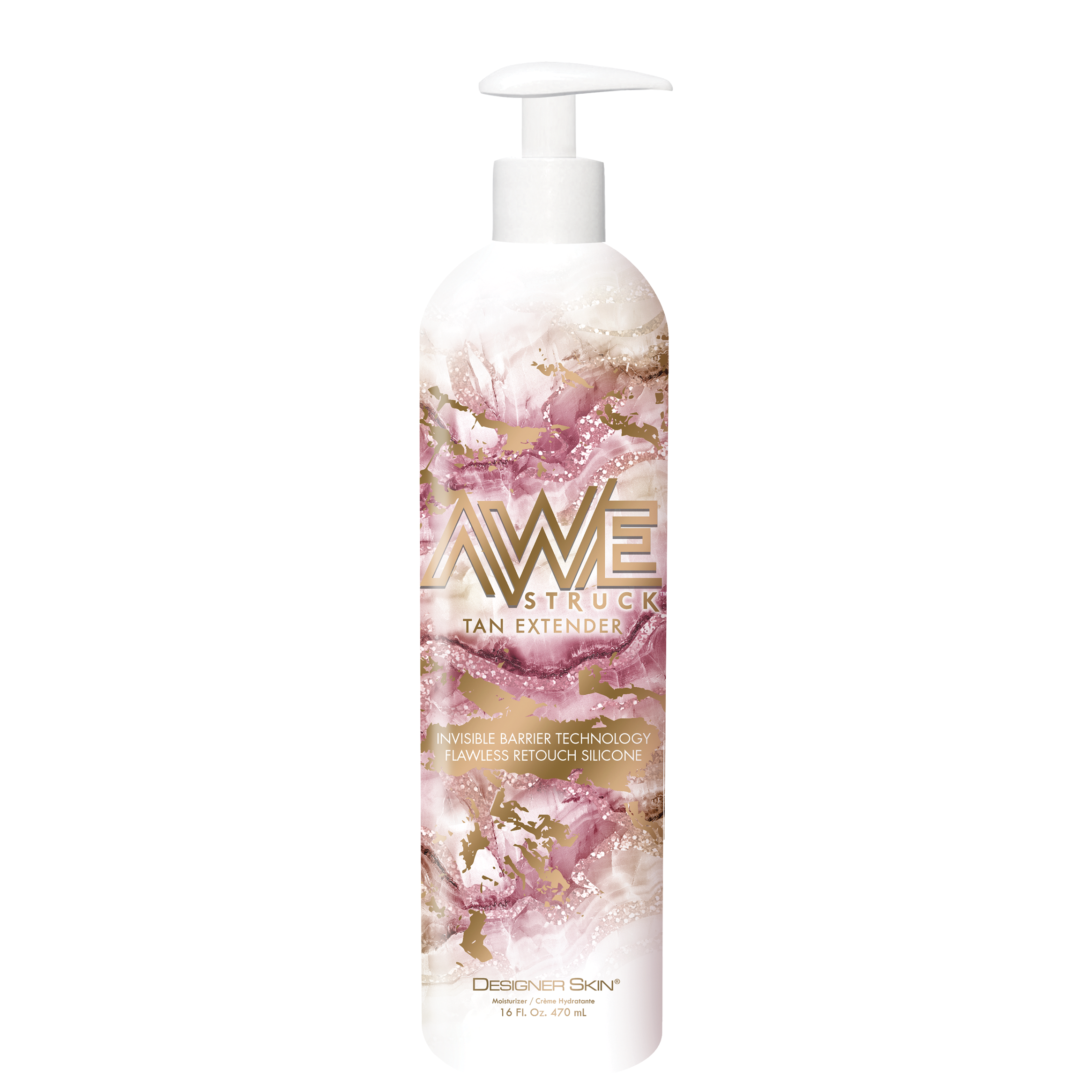 Tan Extender Invisible Barrier Technology  Flawless Retouch Silicone
In a world of ordinary, be a wonder! Awaken your senses and experience the superior hydration in this Enhanced Tan Extender for prolonged, gorgeous color. Encounter super strength with the Invisible Barrier Technology and Remarkable Moisture Blend to protect skin while leaving a perfected look. The time has come to embrace your inner superhero and prepare for fantastic results that will marvel all!
Enhanced Tan Extender – Designed to help lengthen the life of your tan and increase the opportunity for darker results. By hydrating and conditioning the skin, this technology works prolong color. With longer lasting results, an increase in color development can occur and darker results can be reached by building upon current bronze color.
Safflower Oil – High in Omega-6, an essential nutrient responsible for conditioning skin.
Glycerin – Known for its hydrating abilities, it helps to bind and draw water to the skin for increased moisturization.
Invisible Barrier Technology – Forms an invisible barrier to shield and protect skin. Specially formulated with phase inversion technology, a process that transforms the lotion for an especially strong barrier, a shield is created upon application to help protect skin against toxins and pollutants. Designed to be lightweight, the invisible barrier allows skin to breathe while leaving a silky feel.
Flawless Retouch Silicone – Formulated with a high silicone content, this technology provides optical blurring of fine lines to leave skin with a smooth, soft finish.
Remarkable Moisture Blend – Features a fusion of moisturizing factors that work in a 2-part function to attract and capture water to enhance skin hydration.
Part-1 – The complex helps to draw in moisture from the air, binding to the surface of skin to help keep skin looking dewy and hydrated.
Part-2 – Water in the body, that works to keeps skin looking young and flexible, can escape through the skin. This blend helps to capture escaping water at the surface, sealing and locking in moisture for improved hydration.
Vitamin E – An antioxidant that works to neutralize free radicals to help prevent the appearance of fine lines and soften skin.
Fragrance – Paradise Coconut & Musk – Coconut Milk, White Musk, and Amber Accords
SILICONE TAN EXTENDER