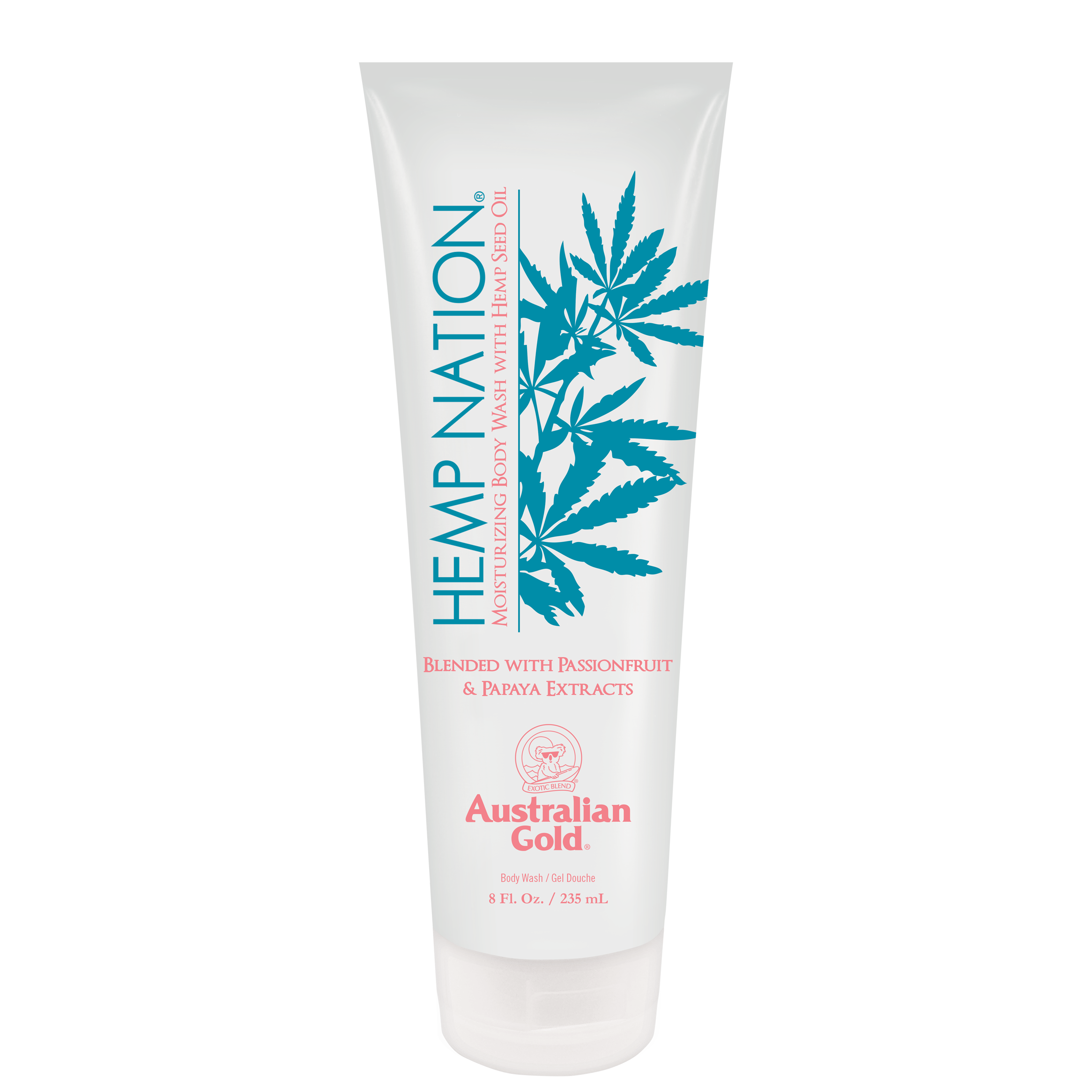 Hemp Nation® Tropical Seltzer Body Wash
Fatty Acids | Polyphenols | Pure Hemp Seed Oil
Hydrate your skin with a splash of Hemp Nation® Tropical Seltzer Body Wash. This moisturizing body wash has a lustrous and silky cleansing system that is the perfect refreshment for your skin. Take a trip to rejuvenation with an exotic fragrance and bask in the scents of tropical fruit. Use daily to secure your passport to the world of Hemp Nation®!
Passionfruit and Papaya Blend: This yummy blend is a great source of fatty acids, nutrients, polyphenols and vitamins to help support and improve the skin barrier. The polyphenols of Passion Fruit exhibit strong antioxidant properties. Papaya contains Magnesium and Calcium for ultra-moisturization.
Pure Hemp Seed Oil: Provides supreme hydration with a highly evolved balance of essential fatty and amino acids.
Mild Cleansing Formula: Gently cleanses without drying while helping to moisturize and hydrate.
Glycerin: Water binding agent that helps to protect and seal moisture to the skin for longer lasting color.
Fragrance: Tropical Seltzer – Mango, Rum, Mandarin, Grapefruit, Lemongrass, Davana, Ginger, Jasmine, Citrus, Peach, Bergamot, Coconut, Musk & Toasted Caramel
BODY WASH