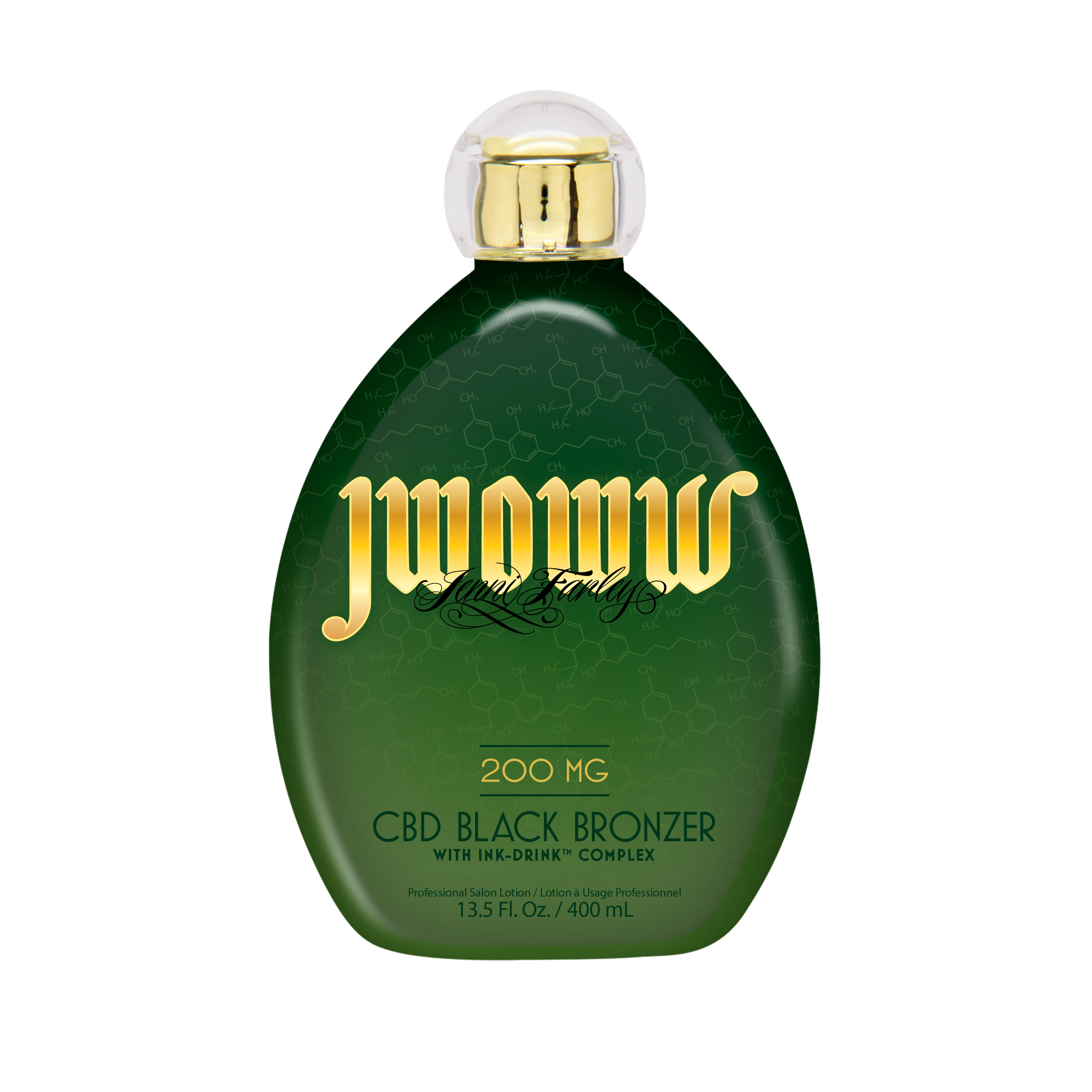 With Ink-Drink™ Complex Featuring 200mg CBD
See what all the buzz is about and give your skin a boost with this CBD Black Bronzer. Loaded with cosmetic and natural bronzers delivering immediate dark results getting you ready for any event. This luxurious formula gives an extra level of powerful antioxidant protection that helps protect and soothe the skin for nourished and brilliant dark color that lasts days longer. For color that's lit!
"My Original Black Bronzer will always have a special place in my heart!! Xoxo" JWOWW – Jenni Farley
Black Bronzer Blend – Decadent combination of Melanin, Black Walnut Shell and Caramel for instant dark, flawless color results.
CBD – Contains 200mg CBD Isolate
Sexy Skin Blend – Hydrating blend of Oils and Vitamin E work together to help alleviate dry skin for superior hydration and touchably, soft skin.
Ink-Drink™ Complex – Shea Butter, Raspberry and Beeswax combine to give tattoos a healthy gulp of rejuvenation and restoration.
Fragrance – Berry Flirt: Blackberries, Iced Bergamot, Blackberry Petals, Hibiscus & Vanilla Blossoms, Vanilla Musk, Blackberry Tree Wood & Red Maple Wood
CBD BRONZER