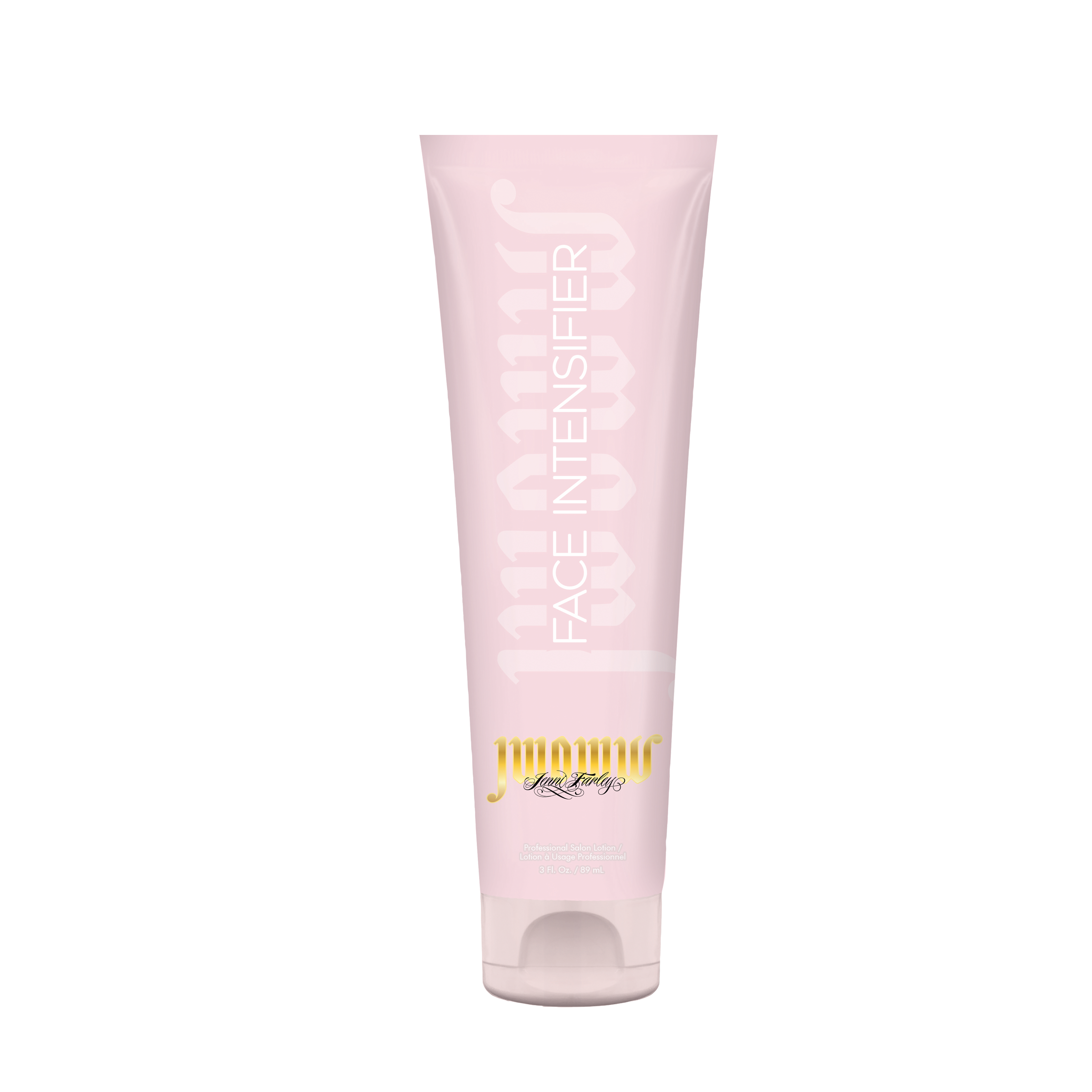 Face Intensifier | Vitamin B | Kombucha
Your face sees it all so give it the love it deserves. Sleek Moisture Technology contains Vitamin B, which acts as a tanning accelerator for deeper color development. Natural Kombucha helps to smooth skin and increase luminosity and clarity. Get a gorgeous glow for a long-lasting tan with Vivid Intensifying Technology. Your skin will thank you!
"My favorite facial products are the ones that smooth and brighten my skin just like this one. You're a barefaced beauty so embrace your fresh face! Xoxo" JWOWW – Jenni Farley
Vivid Intensifying Technology: Develop and build the perfect base tan for longer lasting color and radiance. Tyrosine help to induce skin pigmentation for a beautiful tan.
Sleek Moisture Technology: Vitamin B combines with other ingredients to quench thirsty skin and helps to restore skin softness and smoothness leaving skin healthier looking. Not only does Vitamin B help provide the skin with a deeper tan, it's known to retain moisture in the skin by having a significant effect on improving skin barrier function.
Kombucha: Provides fresh skin and is known to increase skin luminosity and clarity. Rich in Vitamin B & C and Organic Acids that are essential for general skin health.
Fragrance Free