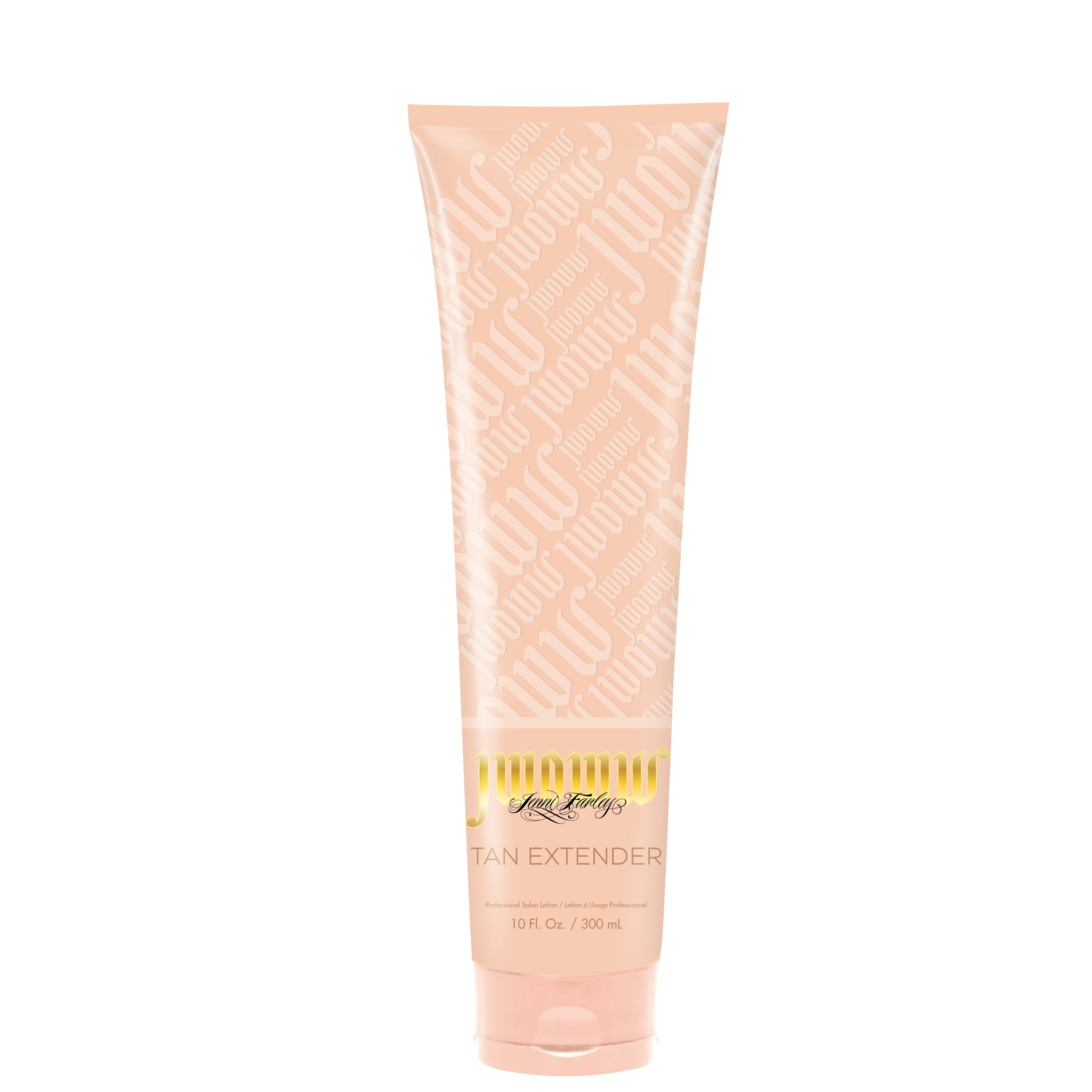 Tan Extender | Sensationally Smooth Technology | Ink-Drink Complex
Treat your skin to the glow of a lifetime. Sensationally Smooth Technology softens and hydrates the skin for a smooth-to-the-touch feel. Ink-Drink Complex blends Shea Butter with Raspberry and Beeswax for more vibrant tattoos. Hemp Seed Oil contains Antioxidants and Fatty Acids for nourished skin and increased moisture retention. Say goodbye to dry, dull skin. You deserve dark color that lasts!
"Nourished skin is essential to maintaining my head-to-toe bronze. This super moisturizing formula keeps my skin soft and glowing between sessions… so I never go a day without a beautiful tan! Xoxo"
JWOWW – Jenni Farley
Sensationally Smooth Technology: A combination of Glycerin, Shea Butter, Triglycerides and Safflower Oil provides superb skin smoothness and hydration. This formula glides on the skin leaving it well conditioned, helping to extend the life of your tan.
Caramel: Provides a hint of instant color to the skin.
Ink-Drink Complex: Shea Butter, rich In Vitamin A & E, combine with Raspberry and Beeswax to give tattoos a healthy gulp of rejuvenation and restoration
Hemp Seed Oil: Contains Antioxidants and Fatty Acids that resemble the skin's natural lipids which helps to nourish and increase moisture retention.
Caffeine: Tones and energizes skin for a glowing and revitalized complexion.