Laundry & Tan Connection
56th St & Georgetown Rd
This Laundry and Tan is located on the west side of Indianapolis at the corner of 56th and Georgetown Road in the Cross Creek Centre, at the end next to Donatos Pizza.
Hours: 7am – Midnight Daily
Phone: 317-536-1575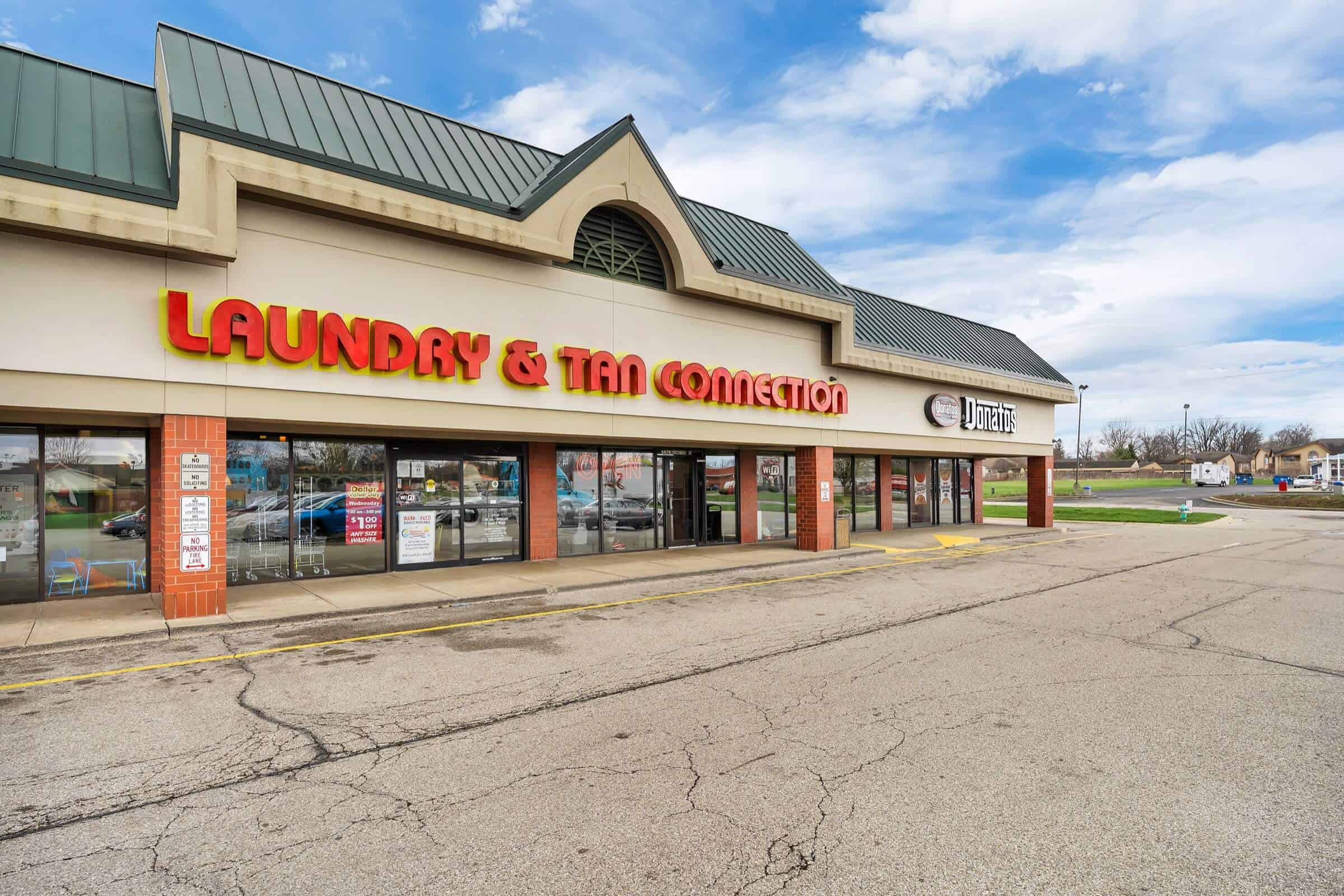 More about this location!
This location is a modern coin laundry with the latest equipment available:  32 large washers with 2 8-load machines, 40 regular-sized washers, and 50 dryers.   
If waiting around in your apartment or dorm for the next machines to become available isn't your thing, it's time to check out the Georgetown Road location today!
If you can't do your laundry at home, you'll feel like you're right at home as Laundry and Tan Connection features free WIFI, fresh and free coffee, free popcorn, and 6 flat screen TVs.   
We have an excellent service team, and you'll notice that all Laundry and Tan Connection locations, like this on in Cross Creek Centre, are clean, bright, safe, and conveniently located.    
If the weather isn't cooperating or you can't afford a vacation to California just yet, follow the sun to Laundry and Tan Connection!   This location features 8 tanning rooms, with 3 levels of UV Tanning. 
Relax while you get a beautiful even tan, and leave the clean up of your tanning bed to us.
You'll find a variety of your favorite Australian Gold and Designer Skin Products, too!
The Georgetown Road location is open 7am to midnight, 7 days a week with last call on wash loading starting at 10:30pm. 
Amenities
6 Beds
3 Levels
2 Regular
3 Super
1 Mega
6 Flatscreen Cable Tvs
Playland
32 large washers with 2 8-load machines
40 regular-sized washers
50 dryers