Laundry & Tan Connection
E. 10th St & Shadeland Ave
If you were looking for a Laundry and Tan Connection on the east side of Indianapolis at the corner of 10th Street and Shadeland Avenue with parking right by the door, then we've got all the details right here!
Hours: 7am - Midnight Daily
Phone: 317-354-3333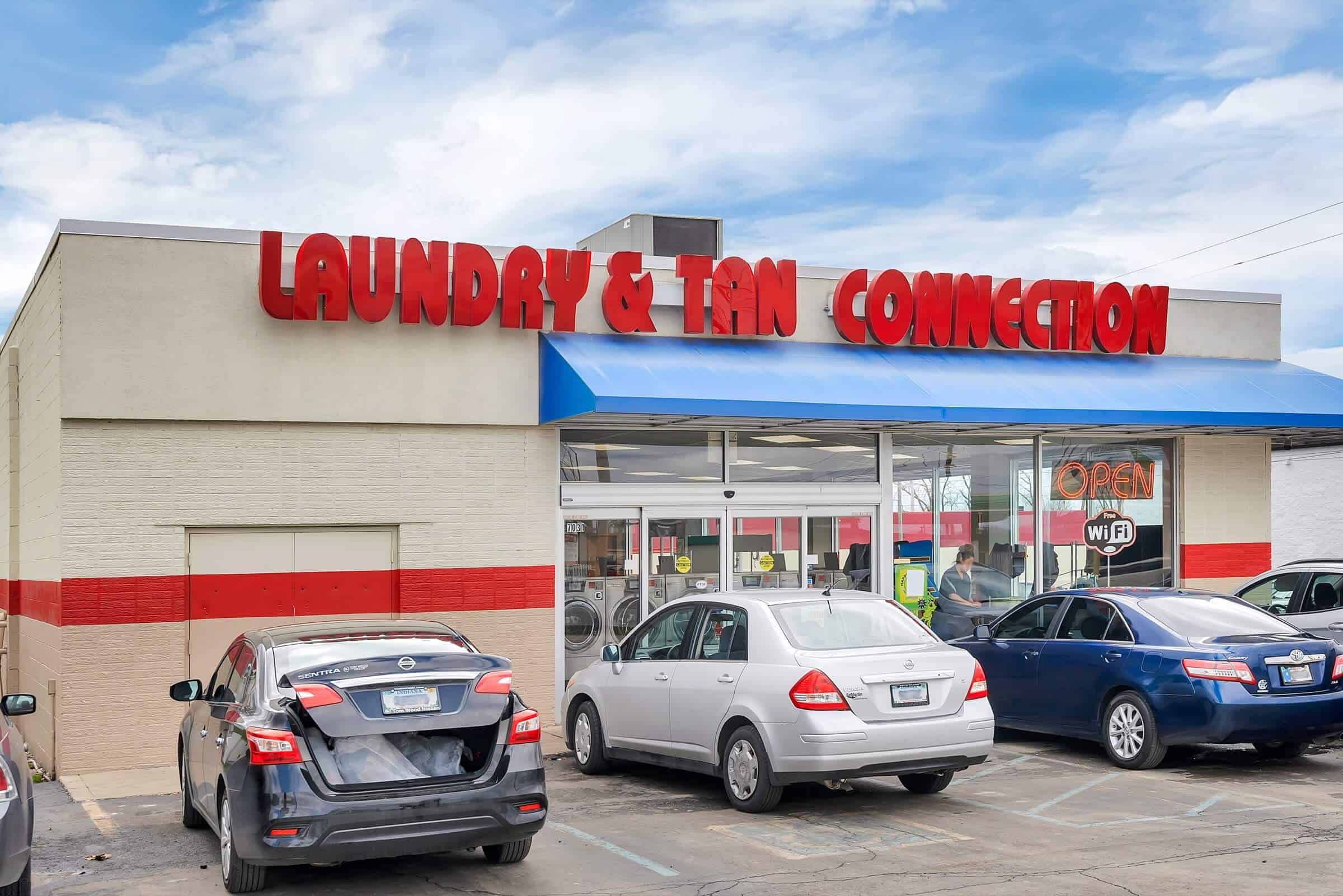 More about this location!
This location features 38 large washers including 1 8 load machine, plus 35 regular-sized washers and 56 dryers.
Our team keeps this location clean, bright, and safe with modern washer and dryer facilities.    An "out of order" sign might be a regular thing at your regular laundrymat, but not at Laundry and Tan Connection.    We keep up with the latest machines to give our customers a state-of-the-art washer and dryer experience with each and every visit.
How about we treat you with free WIFI, flat screen TVs, and fresh and free hot coffee?
It makes doing your laundry almost fun!   
Join us for our weekly Wednesday celebration of $1 off washes from 7am-3pm.
The East 10th Street location also pampers you with a great tanning visit every time.
14 tanning booths to choose from with 4 levels of tanning available from our most popular Mega Beds to our regular beds which have 38 lamps in them.
And, of course, spray tan fans can have a easy and relaxing experience with our Versa Spa Spray Tans. 
The Laundry and Tan East 10th Street location is open 7am-midnight, 7 days a week with last call on starting washer loads by 10:30pm.
Amenities
13 Beds
5 Levels
4 Regular
1 Platinum
3 Mini Mega
2 mega
2 Turbo/1 Spray Tan Booth
Flatscreen Cable TVs
Playland
Free WIFI
Free Hot Coffee
38 large washers including 1 8 load machine
35 regular-sized washers
56 dryers.