Laundry & Tan Connection
E. 21st St. & Mitthoeffer Rd
This Laundry and Tan Connection location is on the east side of Indianapolis, just 1 block north of 21st Street on Mitthoeffer Road, just north of the Dollar General Store.
Hours: 7am - Midnight Daily
Phone: 317-898-8267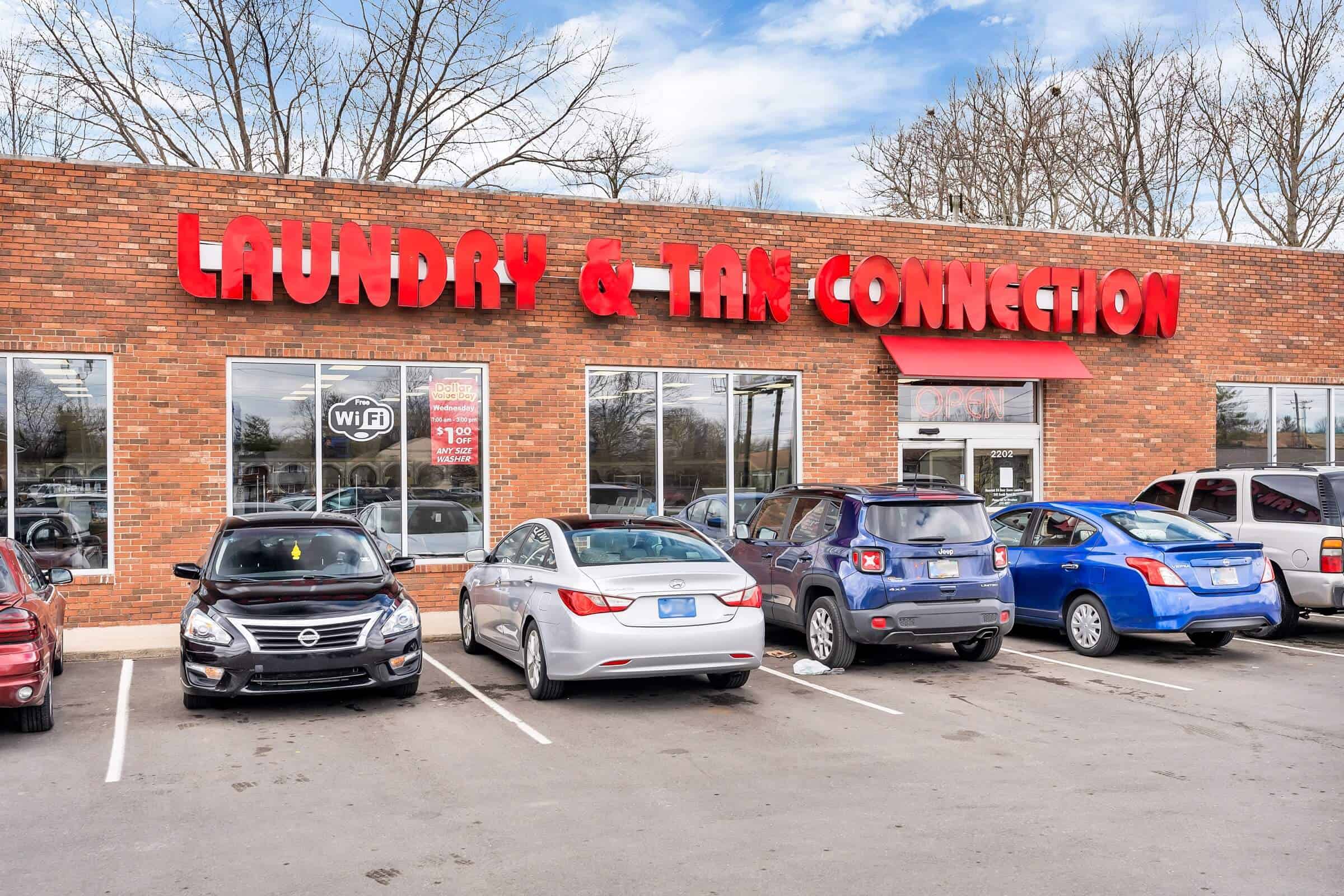 More about this location!
Doing your laundry will never be boring or frustrating again!   
Get in and out quick with plenty of free parking right by the door.  Then get comfy with free WIFI, 6 large flat screen TVs, a free playroom for the kiddies, plus free and fresh hot coffee and popcorn. 
Now let's get your washing done!  Choose from our 50 large washers, 30 regular-sized washers, 52 dryers, plus 3 8-load machines.   
We recently replaced our washers and dryers at the Mitthoeffer Road location which means an even cleaner, brighter, and safer experience with state-of-the-art equipment.   Some even accept credit cards.    Keep your wallet and big butter dish of change behind!
How about saving some money with our Wednesday special of $1 off all washers from 7a-3pm?   Great facilities and great savings!    
For tanning fans, we have 11 booths with 3 levels of UV tanning, from Mega Beds to regular tanning beds.    
Our Laundry and Tan Connection staff makes it all even easier by cleaning up your bed for you, so you never have to do it like they make you at your old place!
Remember that the Mitthoeffer Road location is open 7am to midnight 7 days a week with last call for wash loads at 10:30pm.   
Amenities
11 Beds
3 levels
7 Regular
2 Super
2 Mega
Flatscreen Cable Tvs
Full size laundry soap and other products available for purchase
Playland