Kentucky Ave.
Kentucky Ave. – Now Open!
Located in the Marwood Plaza Shopping center in Mars Hill
Hours: 7 am- Midnight 7 days a week
Phone: 317-672-4976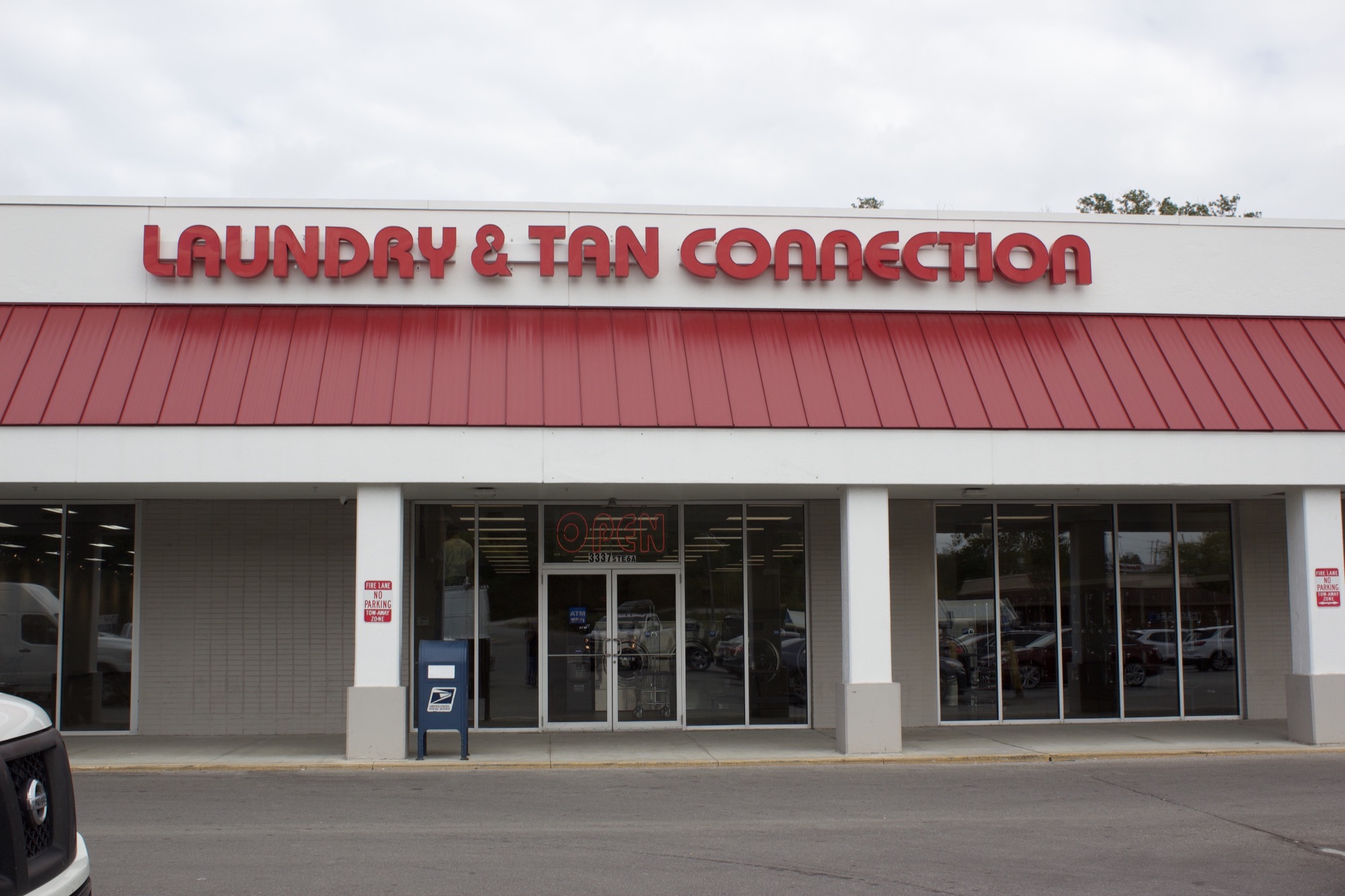 More about this location!
This location is a modern coin laundry with the most state of the art equipment available that accepts coins and credit cards right at the machines. This location has a total of 72 washing machines with 6 huge 80 pound capacity washers 14 60 pound capacity washers, 16 40 pound capacity washer, 9 20 pound capacity washers and 27 regular top load washers, We also have 66 dryers.
IF waiting around in your apartment for the next machines to become available is not your thing it's time to come check out Our Kentucky Avenue location
IF you can't do your laundry at home, you will feel like you are right at home as Laundry and Tan Connection features free WIFI, fresh and free hot Coffee, and 6 flat screen TV's
We have an excellent service team, and you will notice that all Laundry and Tan Connection locations, like this one at Marwood Plaza are clean, bright, safe and conveniently located.
IF the weather is not cooperating of you can't afford a vacation to California just yet, follow the sun to Laundry and Tan Connection! This location features 7 tanning rooms with 3 levels of UV tanning and UV free tanning with a Versa Spa Pro unit.
You will find a variety of your favorite Australian Gold and Designer Skin Products, too!
Amenities
7 tanning rooms
3 levels of UV tanning
UV free tanning
Versa Spa Pro unit
Free WIFI
Free hot and fresh coffee
Free popcorn
6 flat screen TVs
72 washers
6 huge 80 pound capacity washers
14 60 pound capacity washers
16 40 pound capacity washers
9 20 pound capacity
27 regular-sized washers
66 dryers