Laundry Connection
Lexington
This Laundry Connection is located right on Newtown Pike just inside New Circle Road, right across the street from Bluegrass Community and Technical College.
Hours: 7am – Midnight Daily
Phone: 859-225-1267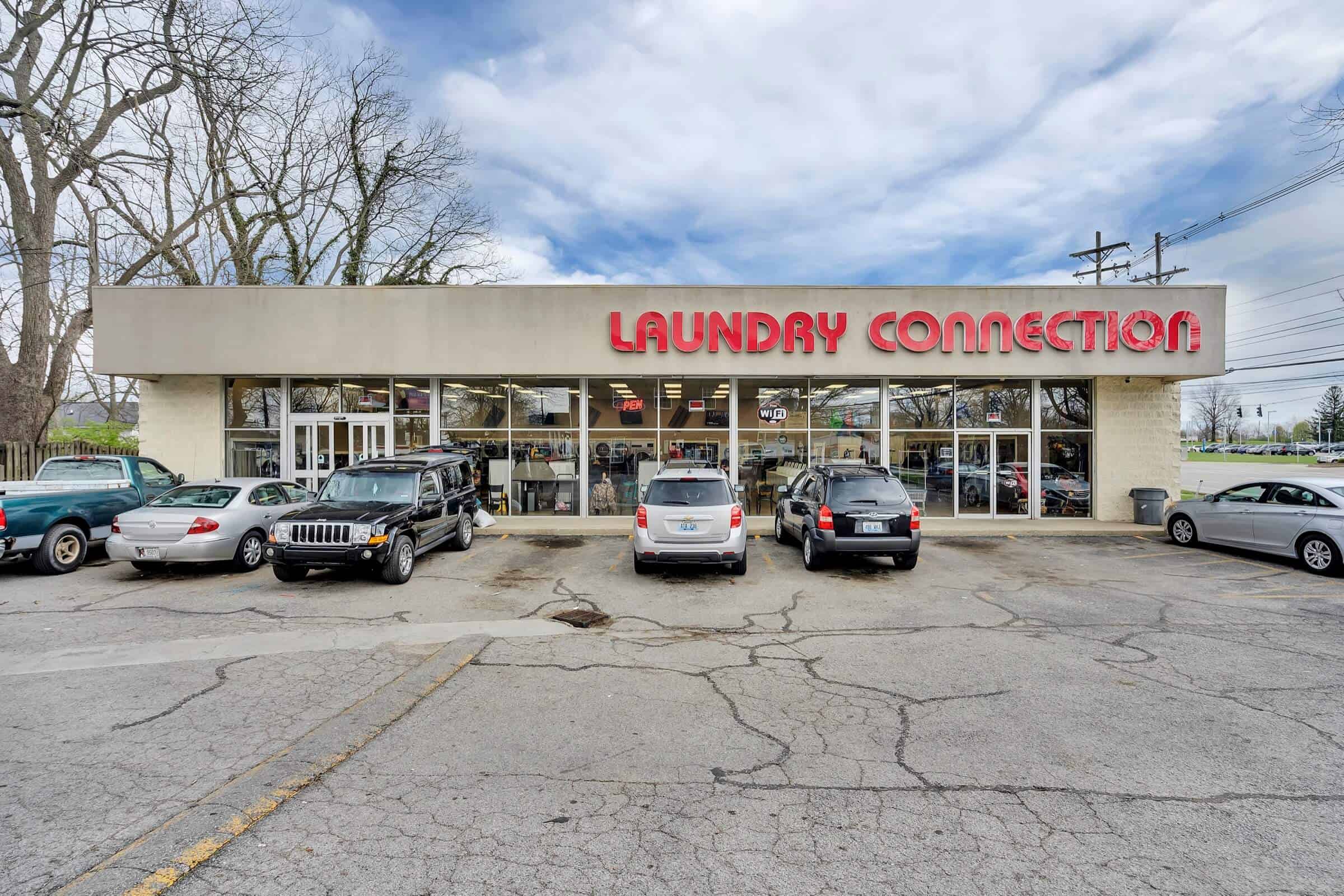 More about this location!
We pride ourselves on how clean, bright, safe, and convenient our locations are.   We have found through research that laundry customers don't want to find a wet pair of boxers hiding in a washer they are about to use or wonder if people are lurking in the shadows outside of a dimly lit facility.    We feel that we could send our own grandmothers to the Laundry Connection!
This Laundry Connection features 40 large washers (with 2 that take 9 loads of laundry), 31 regular-sized washers, and 38 dryers. 
In addition to being a large, clean, well-lit coin laundry with modern washers and dryers, some even accept credit cards for payment.  You folks who have dropped a oversized container of quarters in the rain out in the parking lot will appreciate that!
Are you ready for some pampering while you wash and dry your clothes?   The Laundry Connection gives you free WIFI, free hot and fresh coffee, free popcorn, and 6 large flat screen TVs.
Whatever you are working on or playing with doesn't have to stop just because you're doing some laundry!
The Laundry Connection on Newtown Pike is open 7am to midnight 7 days a week, with last call on loading wash loads starting at 10:30pm.
Amenities
Free WIFI
Free hot and fresh coffee
Free popcorn
6 large screen TVs
40 large washers
31 regular-sized washers
38 dryers