Laundry & Tan Connection
S. Rural St
This Laundry and Tan serves the southeast side of Indianapolis in the Twin Aire neighborhood. It is conveniently located 5 blocks south of Washington Street on Rural Street right behind Kroger.
Hours: 24 Hours Daily
Phone: 317-632-8897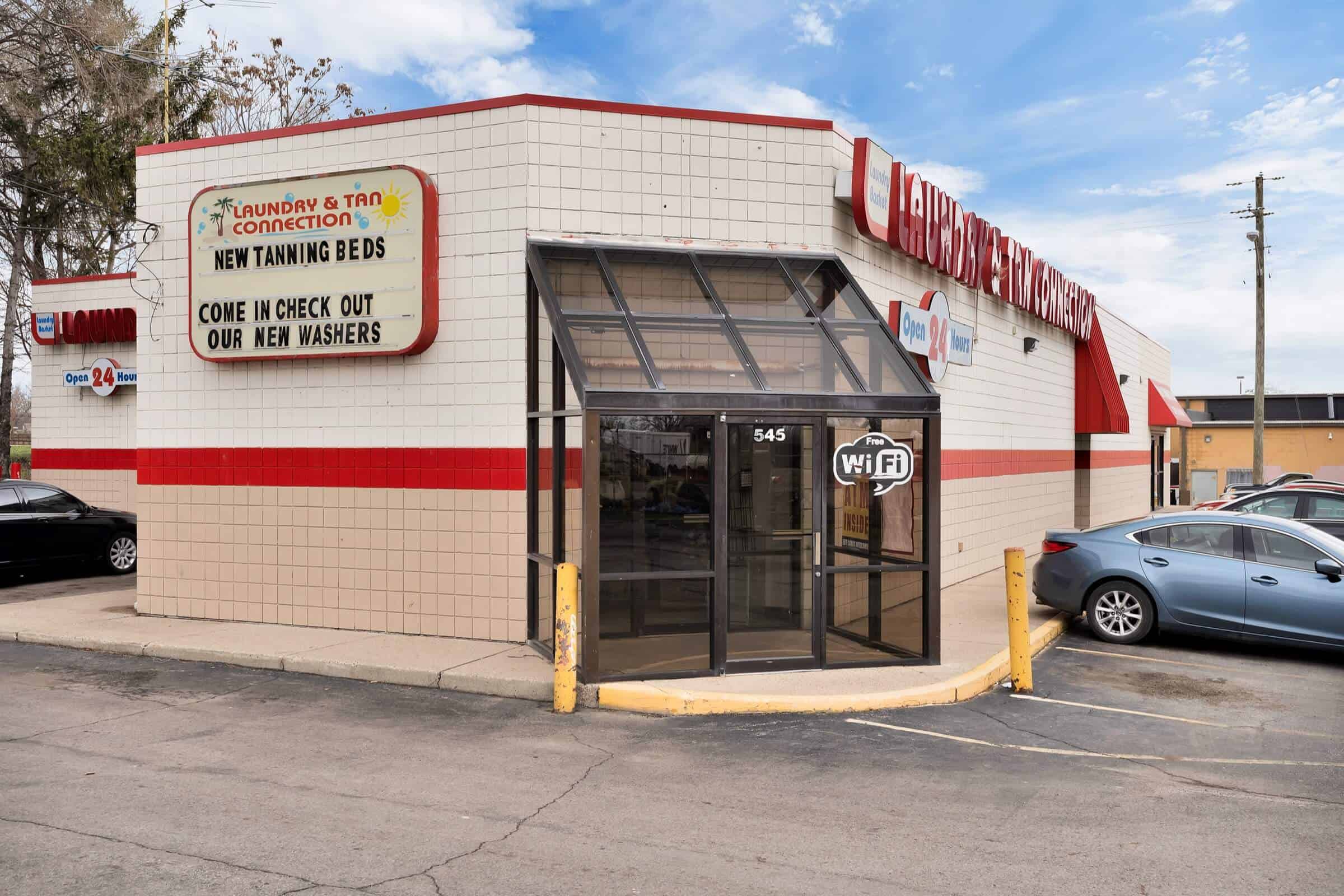 More about this location!
As always, our locations, like this one, feature only most state-of-the-art equipment with 47 large washers, including 4 8-load machines and 20 regular-sized washers.   
50 cost-effective dryers get you back home faster and fluffier!
Laundry and Tan takes great pride in making sure the surroundings are clean, bright, and safe and Rural Street location is also open 24/7, with some washers and dryers accepting credit cards as payment.   Leave your jar of quarters at home!
You'll feel like you're hanging out at home as this location features free WIFI, 6 large flat screen TVs, plus free and fresh hot coffee every day.
Wednesdays are always a big party with $1 off all washers on Wednesdays from 7am to 3pm.    Great facilities and great savings!
For the tanning enthusiasts, this location serves you from 7am to midnight every day.
We feature 22 different tanning booths, 4 levels of UV tanning and Versa Spa Spray tans for the non-UV customers.   Choose from Mega Beds to regular beds and never worry about tidying up before you leave.  Relax!  Our team will take care of everything!
Again, washers and dryers are available 24/7, with tanning booths available 7am to Midnight.    
Amenities
19 Beds
5 Levels
6 Regular
4 Platinum
2 Mini Mega
3 Mega
3 Turbo/1 Spray Tan Booth
Flatscreen Cable TVs
47 large washers, including regular and large load machines
50 cost-effective dryers
Full size laundry soap and other products available for purchase
Free WIFI