Laundry & Tan Connection
Speedway
This Laundry and Tan Connection is located on the west side of Indianapolis in Speedway near the Indianapolis Motor Speedway. You'll find it in the Speedway Plaza between Big Lots and BW3's.
Hours: 7am - Midnight Daily
Phone: 317-248-8551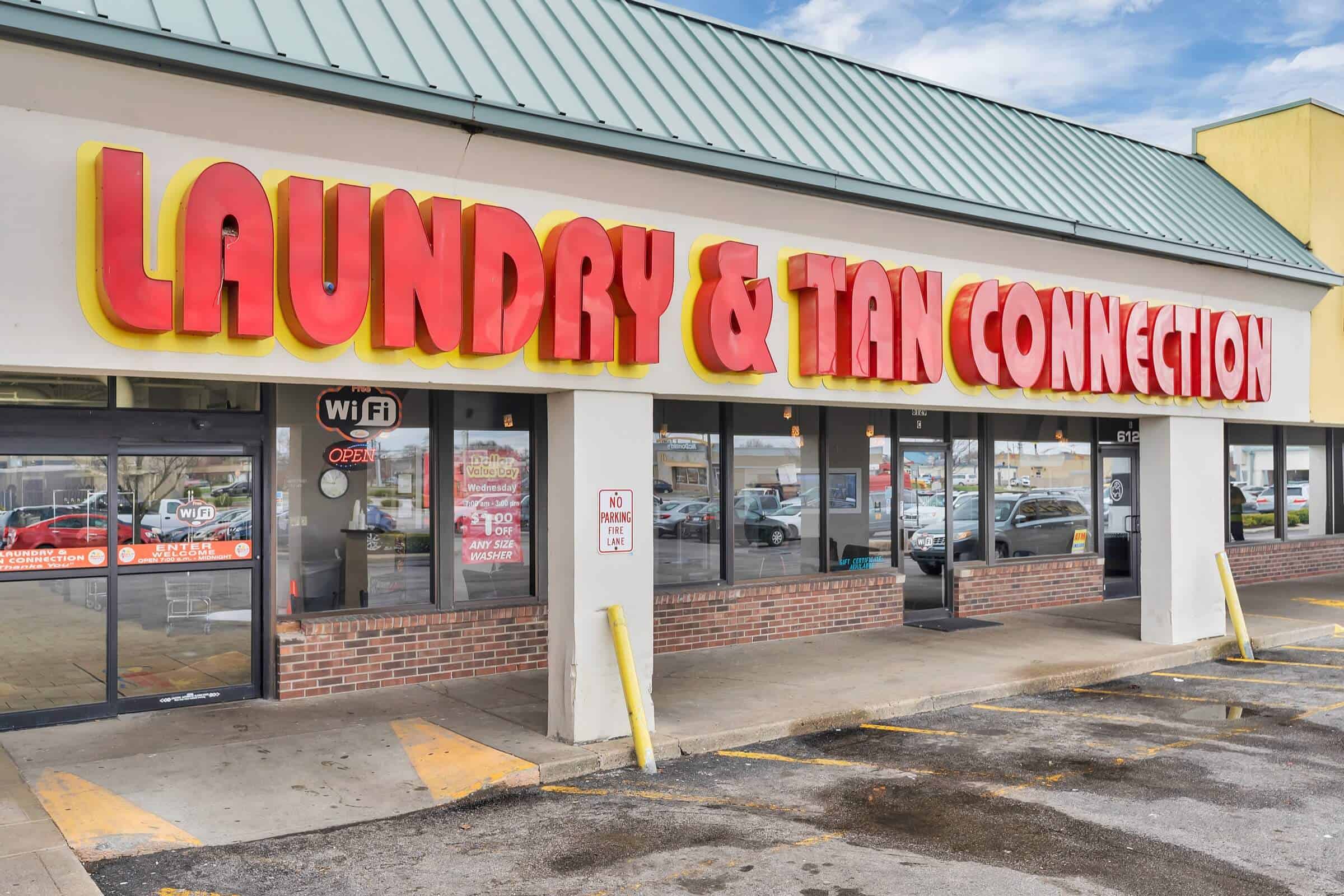 More about this location!
The Speedway location is a modern coin laundry that is clean, bright, safe, and convenient just like all of the Laundry and Tan Connections in your area.
How about 20 large washers with 2 9-load huge washers, 24 regular-sized washers, and 36 dryers to finish the job in warm and fluffy style.
Some of the washers and dryers are so modern that you can use credit cards.  That's helpful to a mom with not enough hands to carry the big bucket of coins from home!
Please mark Wednesdays on your calendar because that's when we have $1 off all washes from 7am to 3pm.    We want to save you time and money!
The Speedway location is also a wonderful source of sunshine for tanning fans.
It has 18 different tanning booths, 5 levels of UV tanning, with the Versa Spa Spray Tan option for non-UV tanners.
And the Laundry and Tan Connection team will help you find the right Australian Gold and Designer Skin products you need to make your visit perfect.    They will also clean up the bed when you're ready to leave, because your job is to relax, not clean!
IT GETS EVEN BETTER!   Enjoy free WIFI, 4 large flat screen TVs, plus hot fresh free coffee.   All the comforts of home for you and your family while you take advantage of our laundry and tanning services. 
The Laundry and Tan Connection in Speedway is open 7am to midnight 7 days a week, with last call on new wash loads at 10:30pm. 
Amenities
17 Tanning Beds
5 Levels
6 Regular
4 Platinum
2 Mini Mega
2 Mega
2 Turbo/1 Spray Tan Booth
Flatscreen Cable TVs
20 large washers with 2 9-load huge washers
24 regular-sized washers
36 dryers