Laundry & Tan Connection
Stop 11 and Madison Ave
This Laundry and Tan Connection is located on the south side of Indianapolis at the corner of Stop 11 Road and Madison Avenue.
Hours: 24 Hours Daily
Phone: 317-882-9088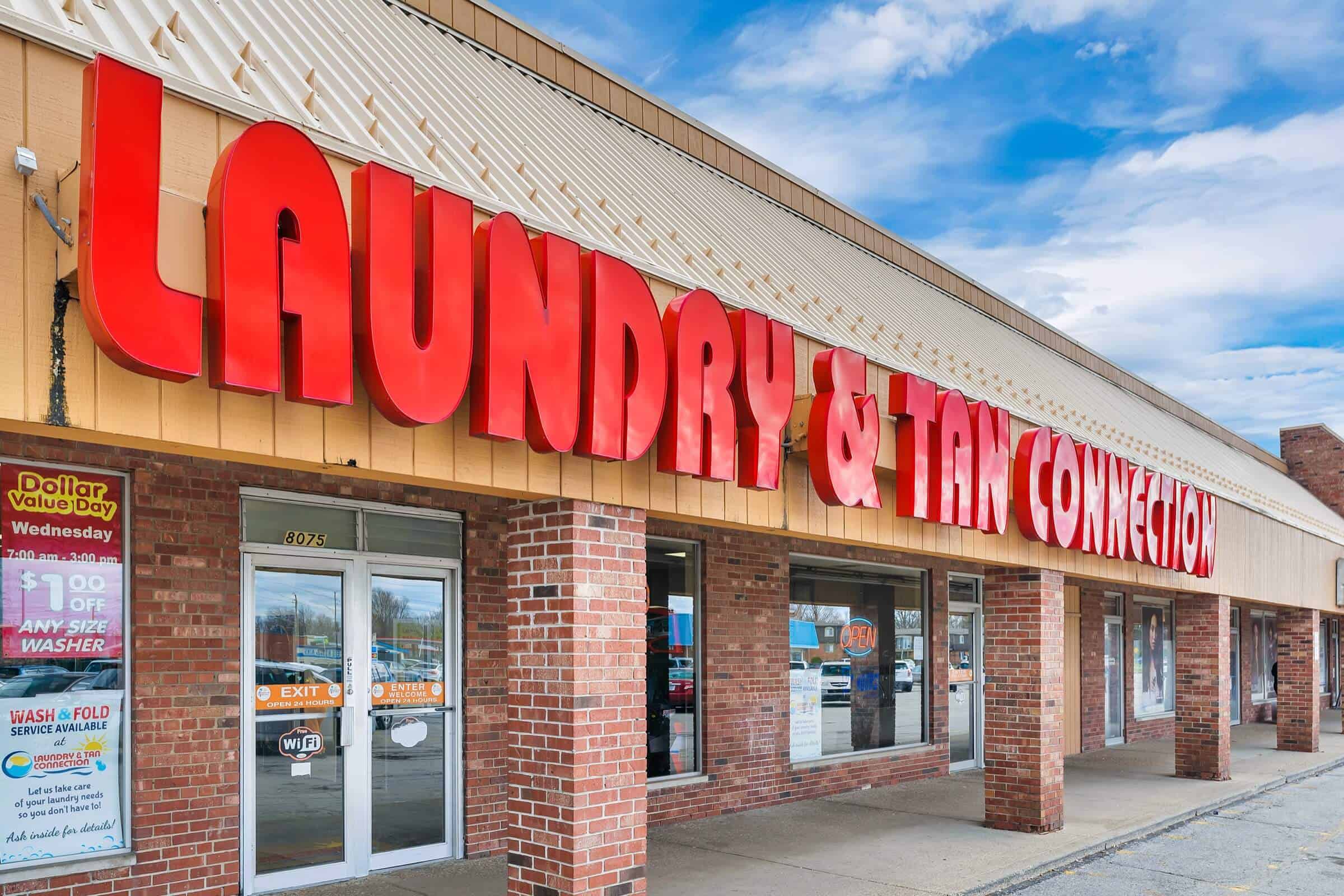 More about this location!
Doing your laundry is not something you look forward to, but with this very large coin laundry with new state-of-the-art equipment, you'll almost have fun!
How about 40 large washers with 2 9-load machines, 34 regular-sized washers, and 84 dryers to make your fold and fluff a dream.
This is another Laundry and Tan Connection that's clean and bright featuring washers so modern that some accept credit card payments.       
Do you just want tanning?   Get ready for the cleanest facilities in Indianapolis with the freshest bulbs:
10 tanning booths with 4 levels of UV tanning, and Versa Spa Spray Tan booths.
How many times have you visited a tanning business and the staff expects you to clean your bed afterward?   At the Laundry and Tan Connection, our goal is to make sure you do nothing but have fun and leave with a gorgeous even tan.  Leave the tidying up to us!
How about a little VIP treatment?  The Madison Avenue location features free WIFI, free hot and fresh coffee every day plus 6 large flat screen TVs.
Wednesday wash days are a way to save you money, with $1 off all washes every Wednesday from 7am to 3pm. 
The Madison Avenue Laundry and Tan Connection is open 24 hours a day, 7 days a week. 
Amenities
12 Beds
5 Levels
3 Regular
2 Platinum
2 Mini Mega
2 Mega
1 Turbo/2 Spray Tan Booths
6 Flatscreen Cable TVs
Free WIFI
Free Hot Coffee
Next day drop-off Laundry Service