Laundry & Tan Connection
Super Salon
W. 10th & Girls School Rd
Another clean, bright, and safe Laundry and Tan Connection located conveniently on the west side of Indianapolis at West 10th Street and Girls School Road in the Chapel Hill Shopping Center, right next door to CVS Pharmacy.
Hours: 24 Hours Daily
Phone: 317-271-1126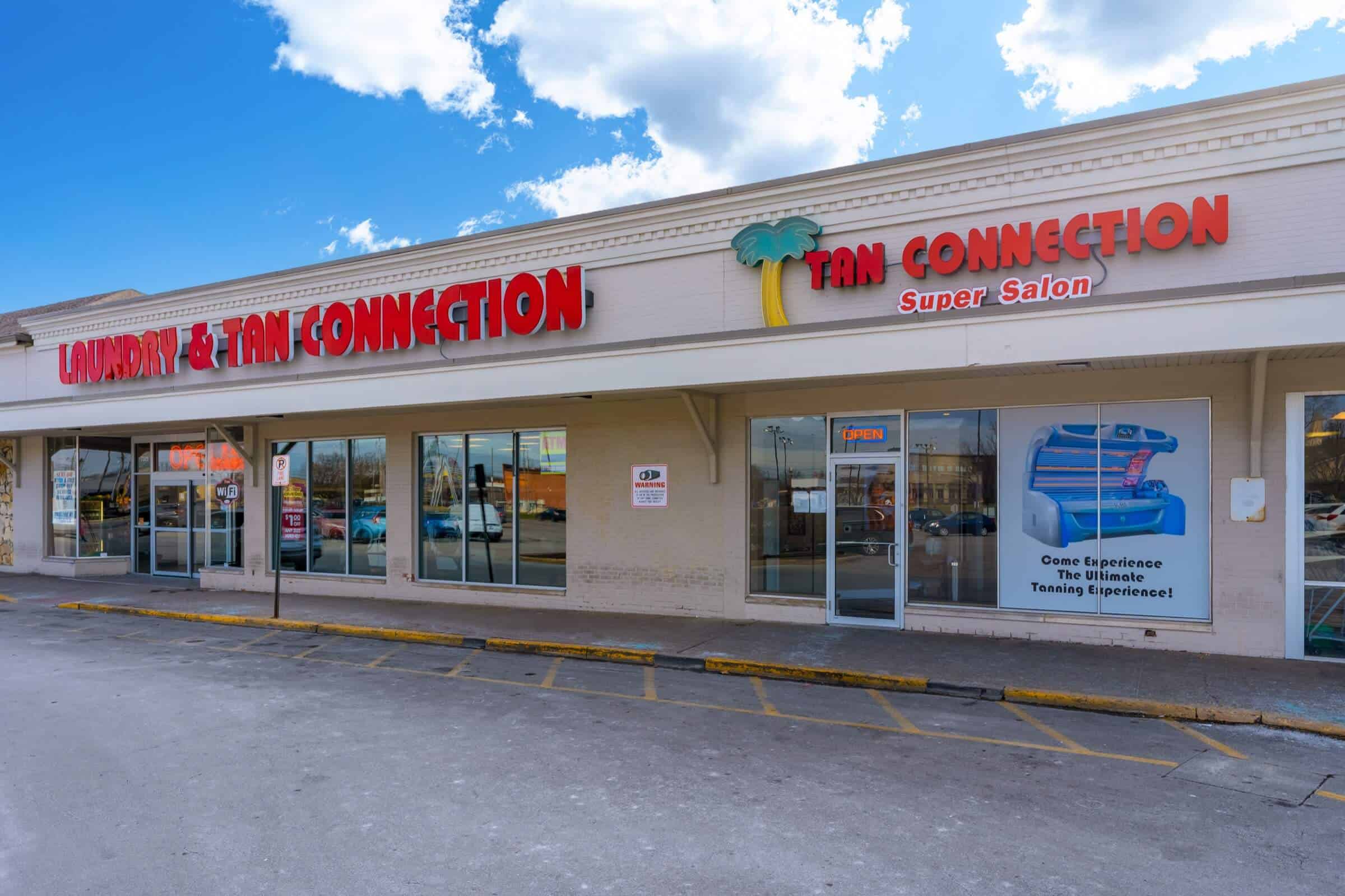 More about this location!
This is a very large coin laundry so our regular customers enjoy the extra availability of machines.    Choose from 47 large washers, 32 regular washers, and 72 dryers.
Our West 10th Street location is open 24/7, so the convenience factor for this Laundry and Tan Connection is off the charts!
Some of the machines take credit cards, too, if you are not fond of being weighed down with quarters or don't have other cash with you.
We almost make laundry fun with features like free WIFI, 6 large flat screen TVs, plenty of fresh hot free coffee, and a free playroom for the kids.
We take great pride in the modern and extra efficient equipment.   It's a veritable laundry machine showplace!
Tanning is also featured at the West 10th Street location with 5 different tanning booths with 4 levels of tanning.    Don't worry about doing housekeeping when you're finished like some spas would make you do. 
Our friendly staff will clean the tanning bed for you after you leave.   
Amenities
17 Tanning Beds
5 Levels
4 Regular
3 Platinum
3 Mini Mega
3 Mega
2 Turbo/ 2 Versa Spa Spray Tan
Flatscreen Cable TVs
Playland
Next day drop-off laundry service
47 large washers
32 regular washers
72 dryers